Order Online.
We'll bring it to your car.
Call-in or order online now! When you get to the restaurant, we'll bring your order to your vehicle! Tips are appreciated to help our great employees get through these challenging times.

Gift Cards
Deliver by email or text.
Great Eats
Italian Deliciousness.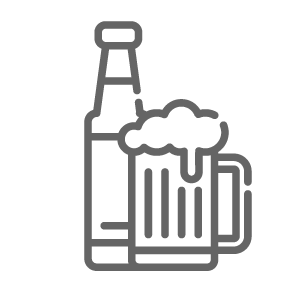 Craft Beers
30 taps. Now available to go!
Catering
Feeding a group? No worries.
Fresh Hand Tossed Dough Made In-House Daily
There's a reason our pizza oven is at the front of the restaurant – it's part of our commitment to only use the freshest ingredients in all our foods. You can see it, and smell it, as soon as you walk in.
Rare Selection of Craft Beers In Midlothian, VA
Like craft beer? We do too! We are the only pizzeria in the Midlothian area with craft beers on tap. And if you're not in the mood for something different, we have the usual light beers available as well. See what's on tap now:
Lobster & Crab Ravioli, Cheese Tortellini, and Lasagna
Craft Beer Flight with Mozzarella Sticks Appetizer
What Our Customers Have To Say
A welcoming staff, the atmosphere was awesome, great food, and our server was AMAZING!!

— John B.
Excellent mozzarella sticks, pepperoni pizza, chicken parm, rigatoni alla vodka, fried ravioli, and garlic bread. A+ service.

— Bradley S.
Above all great service. The pizza is fabulous, the mini (personal) is biiiig and the medium is as big as a large one in any other place.

— Ely M.
They have great beer selections and amazing food. I have never been disappointed.

— Victoria M.
Great pizza with really good crust. The mozzarella sticks were huge seemed to have a house made batter. Great prices and we really enjoyed it.

— Jeff T.
Receive Special Offers In Your Inbox
We can't deliver pizza to your e-mail, but we can send special offers and updates!