Family Owned &
Operated Since 1990
There are so many franchises and national pizza brands in the Richmond area, it's hard to find an authentic Italian restaurant that is truly local. Sergio's was founded, and continues to be run by Joe Conigliaro and his family. Our recipes are rooted in The Conigliaro's Sicilian heritage, for an authentic taste you won't get anywhere else.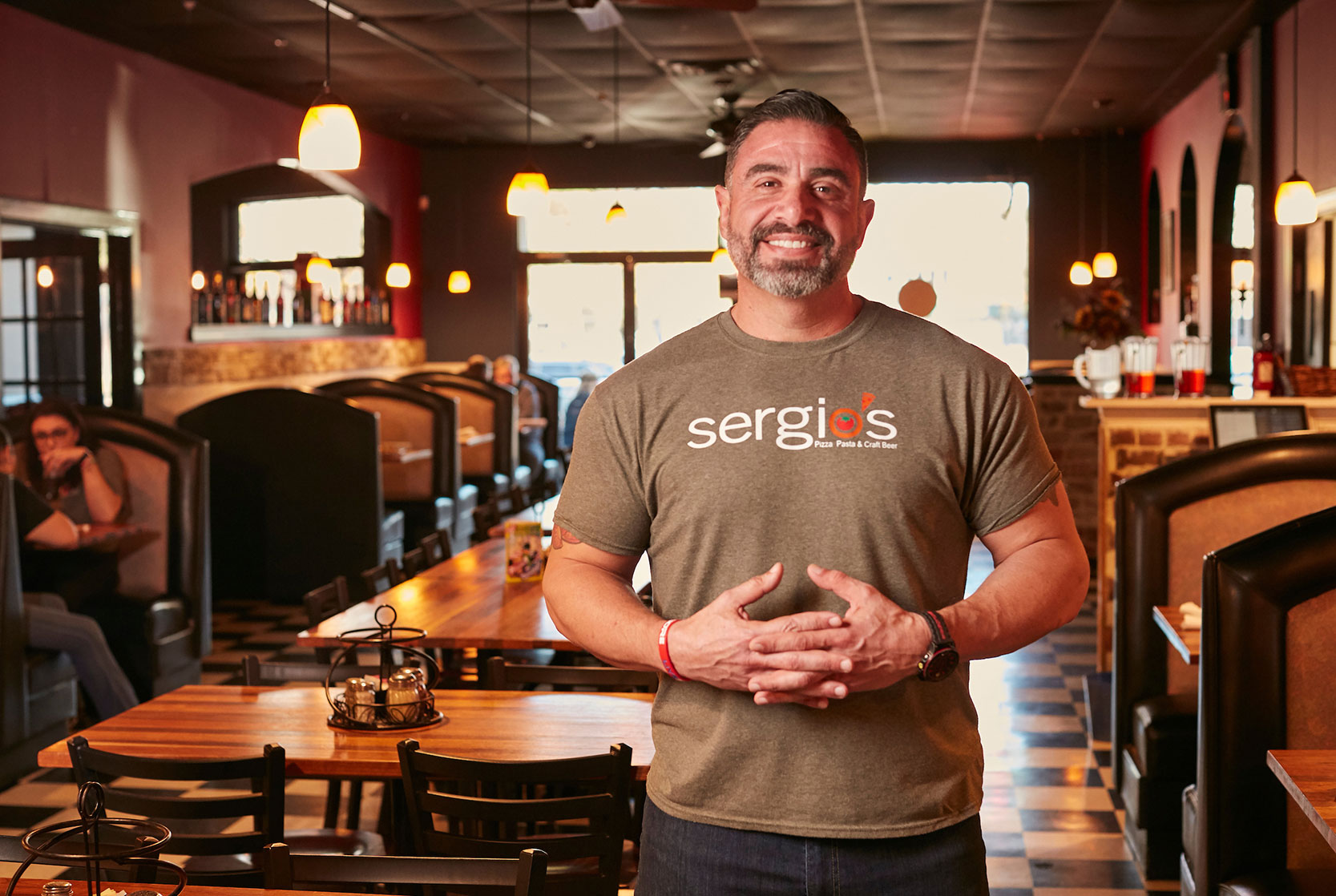 Lobster Ravioli & Cheese Tortelini
What Our Customers Have To Say
I love Sergio's. New York City is where I feel I'm eating. Listening to Frank or Dean sing as I eat my pizza or calamari!!

— Rebecca H.
Whether it's pizza or pasta, the food is great! From appetizers to main dish. The servers are wonderful and so friendly.

— Carolyn D.
Love this place! The bar is awesome, great food, decent prices & I just realized that have DELICIOUS ice cream too!

— Brittany T.
Sergio's is our favorite place for Italian food. Portion sizes are so large, my husband and share the BAKED SPAGHETTI.

— Brenda W.
Hands down my favorite Italian restaurant in the Richmond. They have excellent food, a wonderful beer menu from local breweries, and a great waiter staff.

— Ryan G.
Receive Special Offers In Your Inbox
We can't deliver pizza to your e-mail, but we can send special offers and updates!